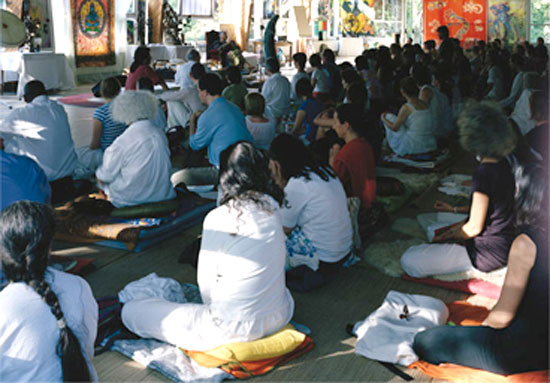 Niv. 1
–
Niv. 2
–
Niv. 3
–
Niv. 4
–
Niv. 5
–
Niv. 6
–
Niv. 7
–
SPIRALS OF LIFE®
Psycho-Spiritual Energy Passes
The complete cycle of Spirals of Life® takes place on 7 weekends (7 levels) at the end of which White Wolf makes you channel of this Practice. Then you become a Practitioner and you can exercise on yourself, on others, on animals, on nature …
CONDITIONS & INFORMATIONS
Each Level starts on a Friday evening at 21:00 and ends on Sunday at 18:00. Only one cycle is given per year. It is not possible to integrate a cycle along the way. You must be a vegetarian to follow this cycle of Initiations.
• Price
120 €/level
• Living expenses
De 60 à 120 €/weekend
(depending options)
• Deadline for registration for the 2017-2018 Cycle
24/10/2017 à 23h55
TO KNOW
• To participate you must be a member of the Association "Les Amis du Peuple Debout" (LADPD).
• There are 2 types of contributions: :
'Free Member' (10 € / year)
'Active Member' (300 € / year)
• The "Active Member" contribution is entitled to the preferential rate of subsistence for all initiations.
If you are not yet a member of LADPD, choose the 'Free Membership' rate, the payment of your annual subscription of 10 € will be done once on site.